CONVEYOR BELT CONDITION MONITORING SYSTEM
Our on-line conveyor belt condition monitoring products are used for production critical conveyors, which need continuous condition monitoring. Belt failures can cause unscheduled production stoppage, decreased belt lifetime and substantial repair work. In addition, belt failures can be serious safety risks.
REAL-TIME OPTICAL 3D BELT SURFACE SCANNING
Our products are utilizing real-time optical 3D surface scanning. All belt damages, including the significant steel cord damages, are visible as a 3D shape deflections from the flat belt surfaces. Therefore real-time optical 3D belt surface scanning is the most optimal way to perform belt condition monitoring.
Our advanced 3D optical scanning technology is capable of accurate 3D surface scanning with high belt speeds in heavy duty conveyors in very harsh industrial conditions. I can detect all belt damage types real-time, on-line and fully automatic without any user interaction.
FUNCTIONAL PRINCIPLE
The Belt Condition Monitoring System monitors the belt by using material and clean side monitoring modules located in the optimal position in respect of reaction to the belt damages. The loading and unloading points are the most potential positions of the belt conveyor to get the belt damaged.
The system is controlled from the control room. The motoring modules are connected to control module by using LAN connection. The system alarm, conveyor control and status signals can be integrated to any Customer's control system.
The system has a constant reference point in the belt and continuous belt movement measurement, which enables fully automatic functioning of the system in all conveyor use situations. The system locates the belt damages automatically and tracks them in every belt loop. Alarms are given only when new belt damage exists or existing belt damage 3D shape changes enough.
The system can drive selected belt damages automatically to a predefined repair station with full belt speed. There can be one or multiple belt repair stations for belt damage inspection and belt repair actions.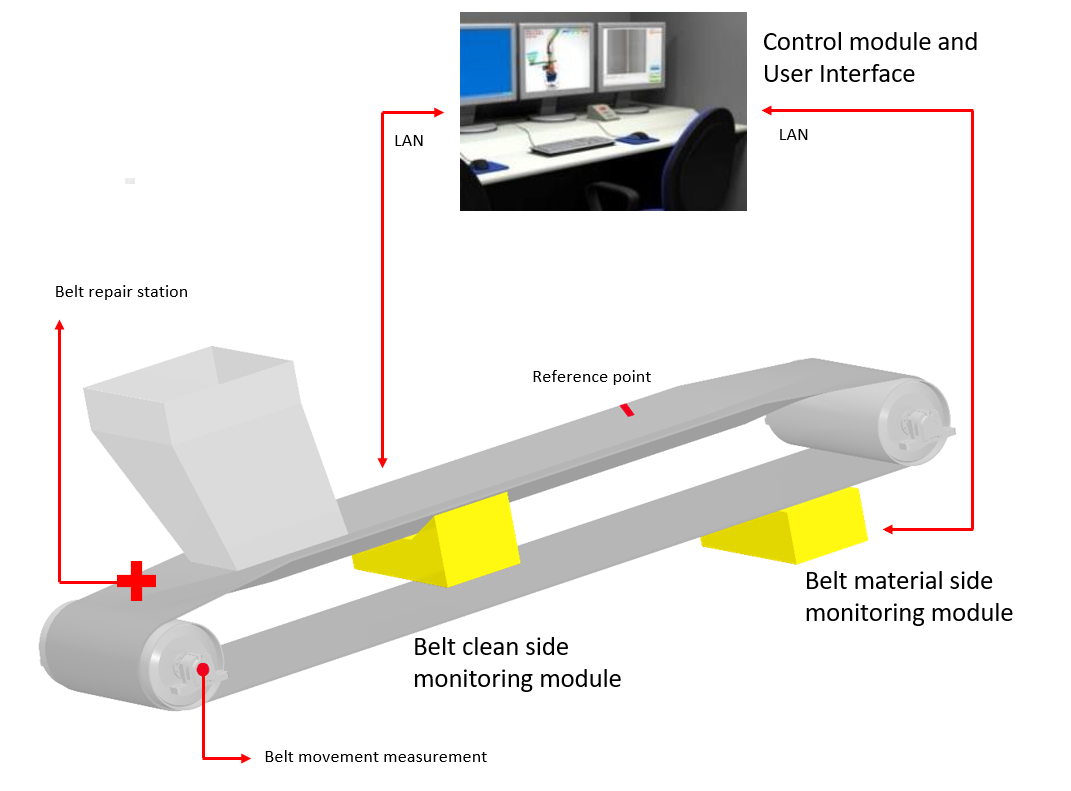 BELT MATERIAL SIDE MONITORING MODULES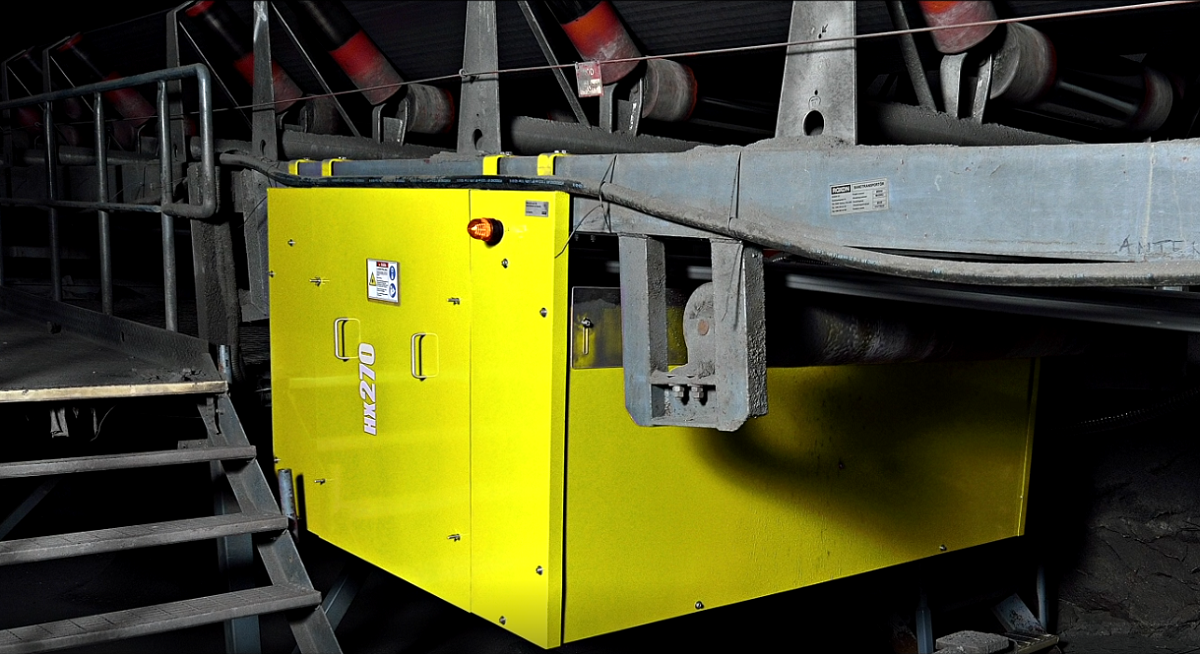 BELT CLEAN SIDE MONITORING MODULES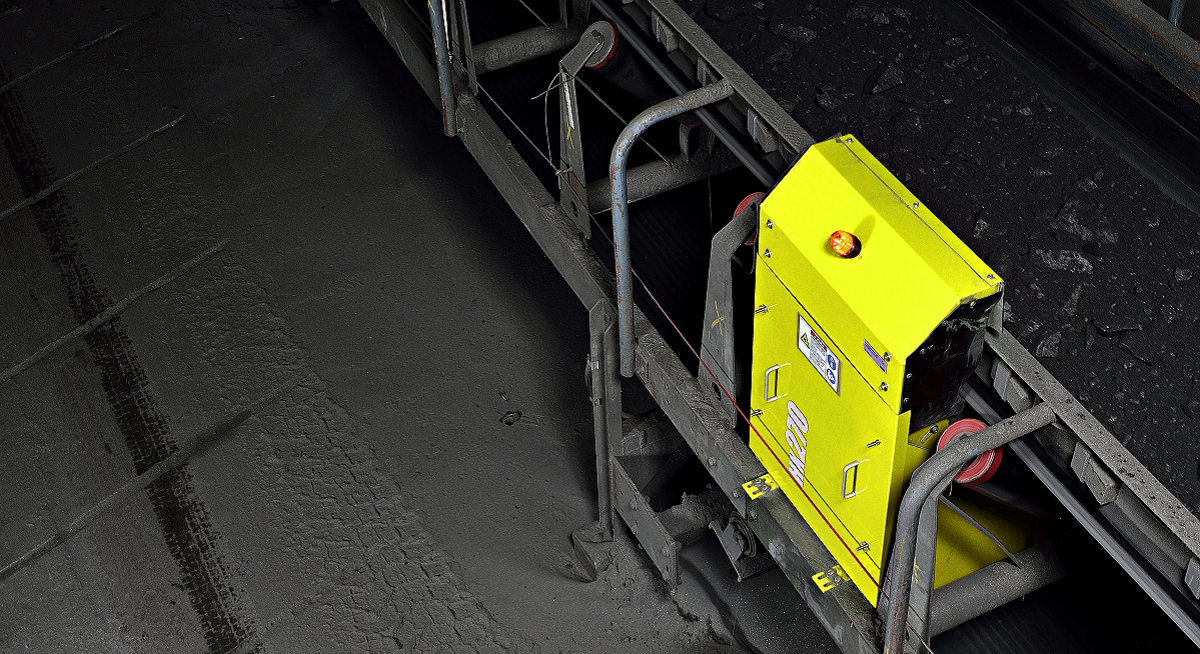 MODULAR SYSTEM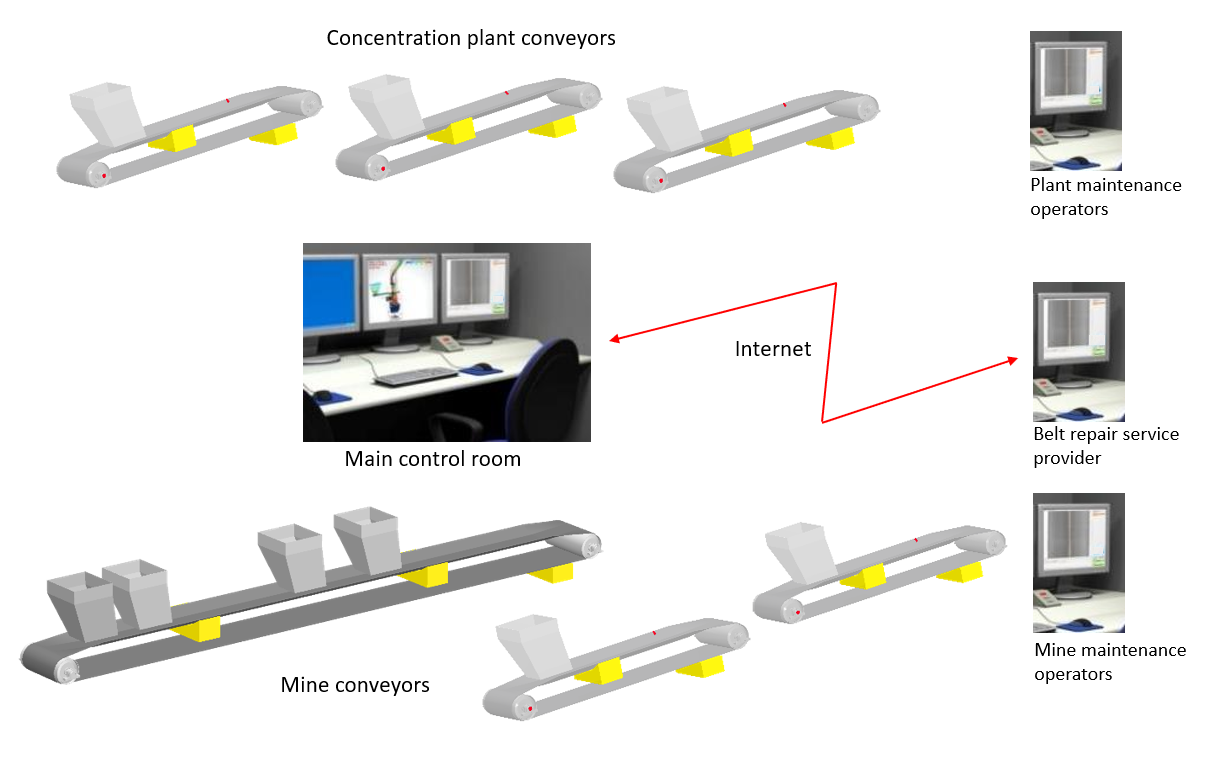 The system is modular. It can be used in one conveyor or multiple conveyors set-up. Each conveyor can have one or multiple monitoring modules.
The system can have one or more User interfaces for different users to access to the belt damage data of all or selected conveyors.
The system can have Internet connection for several site monitoring set-ups and for remote monitoring of the conveyor belts and the system.